Fast PC Networks is an information technology company dedicated to providing quality turnkey business solutions utilizing multiple data centers. We offer online backup off site for your entire business, ecommerce and complete remote tele commute and web solutions that help our clients save time, money, and profit from technology.
We simplify the data center utilization process, we outline the 6 steps to a high power ecommerce web site-
We center our operations around our secure, state-of-the-art Internet data center that our clients use as an extension of their own facility. Our networks and facilities have been engineered from the ground up to accommodate the high-availability demands of mission-critical applications and e-commerce.
Our enterprise solutions are geared towards small and medium businesses. Data center, hosting, ecommerce, hardware, software, consulting, and tech support - we make outsourced technology solutions easy.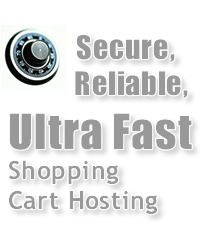 Professional business web hosting. cPanel offers multiple features and a sleek control panel for you to manage your web hosting needs. All our cPanel servers are clustered using VMware and VSAN.



Do you need help building your own cloud for your business?

Software Defined Data Center
Shopping cart web hosting
ssl
Managed Services
Co-location
Ultra High Bandwidth Web Hosting
Content Filtering (Anti-Spam)
Microsoft Exchange front end


We can customize a solution that meets your needs.
Our facilities, bandwidth, and procedures are best in the industry. Our Data Center is engineered to be secure, fast, and reliable. We have data center floor space available in predefined or custom configurations.
---
© 2016 Fast PC Networks Corporation. All Rights Reserved.